The Best Local Spots In Victorville, CA
---
Written on September 27, 2023.
Schedule service with one of our expert heating & cooling technicians.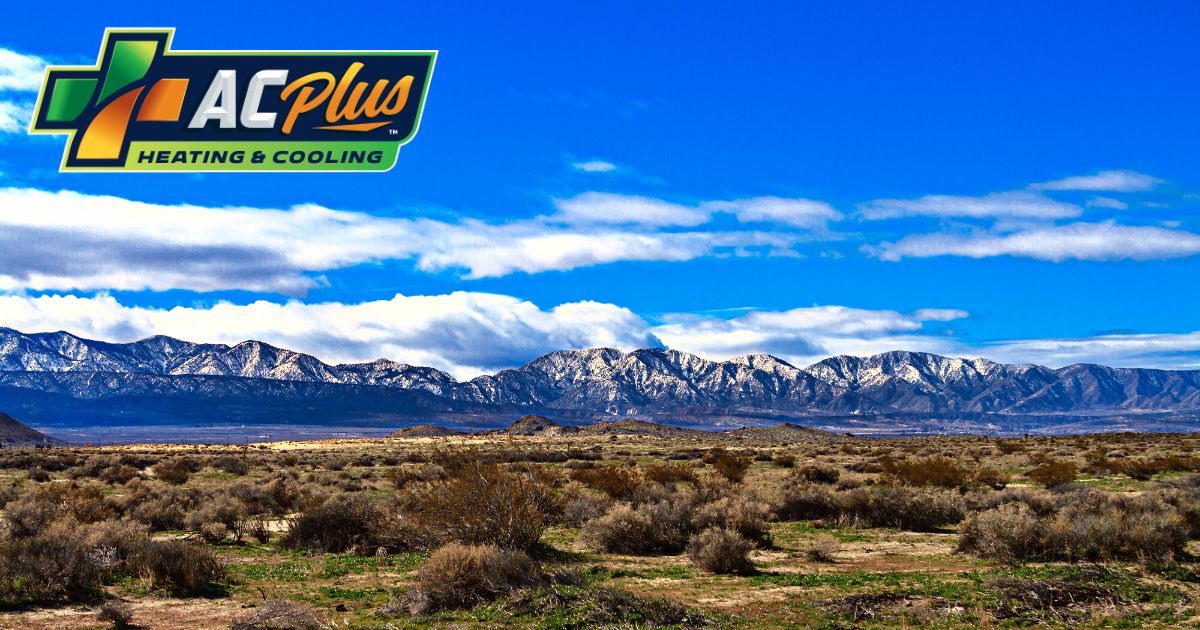 Living in the scenic city of Victorville, California combines desert charm and modern living. As homeowners here, we understand the joy of waking up to those stunning High Desert sunrises and the allure of exploring local gems like the iconic Route 66 Museum or the serene Mojave Narrows Regional Park. As a local HVAC company in Victorville, CA, the AC Plus Heating & Cooling family loves to support other local businesses. In this article, we will list and discuss some of our team's favorite places within our community for both Victorville natives and tourists to enjoy.
Places To Eat In Victorville, CA
Victorville boasts a vibrant culinary scene that reflects our rich diversity and the flavors of the High Desert. There's a diverse range of culinary delights waiting to be savored. And for those seeking unique dining experiences, Victorville offers gems guaranteed to exceed your expectations.
Whether you're a food enthusiast or simply looking to explore the local dining scene, restaurants in Victorville, CA, promise a delightful journey through a world of flavors right in the heart of the desert.
Mi Ranchito
Mi Ranchito is a beloved local joint that transports you to the heart of Mexico with its authentic cuisine. From sizzling fajitas and mouth watering enchiladas to freshly made guacamole and the zesty flavors of street tacos, Mi Ranchito's menu is a testament to the rich tapestry of Mexican cuisine. In between appointments for AC replacement in Victorville, CA, our team enjoys grabbing lunch at Mi Ranchito!
Sushi House
Sushi House is the go-to place in Victorville for sushi lovers. Their skilled chefs prepare a wide array of sushi, sashimi, and hot dishes like teriyaki and tempura. The elegant ambiance and friendly service add to the overall dining experience. Enjoy the unique cuisines and warmth of Sushi House when you are in the downtown area.
El Ranchero Mexican Restaurant
El Ranchero Mexican Restaurant is a beloved local spot for Mexican food enthusiasts. They serve traditional dishes like tacos, enchiladas, and tamales, focusing on fresh ingredients and bold flavors. Enjoy the opportunity to pair your meal with their signature margaritas for the ultimate dining experience.
Emma Jean's Holland Burger Café
For a taste of classic American fare with a dose of nostalgia, Emma Jean's Holland Burger Café is the place to be. For generations, this iconic diner has served mouthwatering burgers, hearty breakfasts, and homestyle comfort food. The friendly atmosphere and vintage charm make it a local favorite, and their famous "Holland Burger" is a must-try.
Things To Do In Victorville, CA
Victorville, California offers many exciting experiences and vibrant community events catering to residents and visitors alike. From exploring the city's rich cultural heritage to embracing the great outdoors, Victorville offers various activities that promise fun, adventure, and connection.
Whether you're a local looking for new experiences or a traveler passing through, Victorville has a delightful tapestry of activities waiting to be explored. So, let's look at this vibrant city and uncover the hidden treasures that make Victorville a remarkable destination.
Mojave Narrows Regional Park
Located along the meandering Mojave River, Mojave Narrows Regional Park offers a serene escape into nature. Hike scenic trails, go fishing or boating in the park's lakes, and enjoy picnics amid lush greenery. It's a haven for birdwatchers and a perfect spot to unwind, just minutes away from the city's hustle and bustle. When not providing AC repair in Victorville, CA, you can find some of the AC Plus team enjoying time outdoors at Mojave Narrows Regional Park!
California Route 66 Museum
Take a nostalgic journey along the historic Route 66 at the California Route 66 Museum. Explore exhibits that showcase the iconic highway's history, vintage cars, and memorabilia. It's a fascinating glimpse into America's past and a must-visit for history buffs and travelers. Visit the California Route 66 Museum and take a trip back in time.
Victor Valley Museum
Delve into the rich history of the Victor Valley region at the Victor Valley Museum. Discover Native American artifacts, learn about the area's mining heritage, and explore exhibits celebrating the diverse cultures that have shaped Victorville. It's an educational and engaging experience for all ages, offering insights into the city's roots. Enjoy the vast exhibits on display and experience the city's rich history.
Other Businesses In Victorville, CA
Maintaining a comfortable and conducive environment is paramount for companies in Victorville, CA, and AC Plus Heating & Cooling is a steadfast partner in this endeavor. We are proud of local entrepreneurs and the role they play in the city's growth and development. Here are a couple local businesses our team recommends in Victorville.
High Desert Medical Center: High Desert Medical Center, a cornerstone of healthcare in Victorville, is one of the most reputable healthcare facilities in the city. Access quality care and ensure the well-being of your loved ones.
Victor Valley College: Victor Valley College is a regional education hub that has nurtured the future of Victorville, the state, and the nation. Whether you are looking to further your studies or learn a new skill, Victor Valley College is the place for you.
AC Plus Heating & Cooling: To keep your home comfortable year-round, having a reliable HVAC partner is essential. In Victorville, California, AC Plus is a trusted and dedicated HVAC company committed to delivering exceptional customer service. With a focus on prompt, reliable, and budget-friendly solutions, AC Plus has earned a reputation for excellence in the region. Trust our team for heating and AC repair in Victorville, CA, along with a variety of other HVAC services!
Call AC Plus, A Local HVAC Company In Victorville!
Our professional HVAC services in Victorville, CA play a vital role in maintaining the comfort and functionality of your home or workplace. As a reputable HVAC company, we use all the tools at our disposal to enhance the comfort of your indoor spaces. By ensuring efficient climate control, we contribute to the community's well-being and success.
As we work diligently to keep essential spaces running smoothly, we take pride in being part of a city that boasts a vibrant array of local spots, each adding to Victorville's unique charm and appeal. Contact us today at AC Plus Heating & Cooling for quality AC repair in Victorville, CA.
---
Written By Matt Postoian
Matt Postoian has been in the HVAC industry for over 20 years and is dedicated to providing homeowners in Southern California with total home comfort.